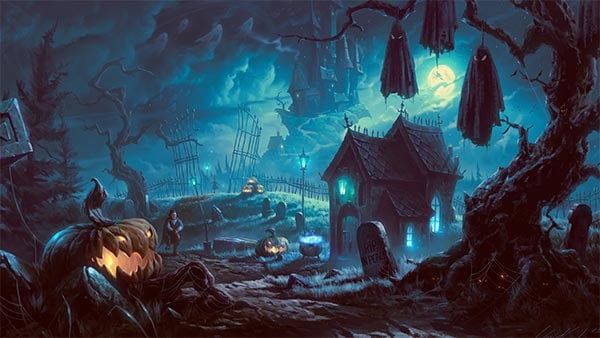 To celebrate this spooky holiday, your friends at Game Kastle Fremont will be hosting a week of special events, leading up to an epic Halloween celebration costume contest and raffle! If you attend 3 events, you'll be entered in a special raffle to win even cooler prizes!
How it works:
Earn raffle tickets by signing up and participating in any of our special events!
Some events will have space limits, so be sure to check the schedule and sign up before spots fill up
Use your raffle tickets to enter in a chance to win some awesome prizes!
For those who attend 3 events, you will be entered in a special raffle to win exciting and exclusive Game Kastle approved prizes!
Events Schedule:
WEDNESDAY 10/24- Betrayal at the House on the Hill ( 3-6 players, 5PM- 6PM)
THURSDAY 10/25- Arkham Horror LCG: Return to the Night of the Zealot (2- 4 Players, 6pm- 9pm)
FRIDAY 10/26- A Spooky Painting Competition (2 hour speed paint!) ( 1o participants, 7-9pm)
Miniatures will be supplied, but please bring your own paints and brushes!
SATURDAY 10/27-  Mansions of Madness (1-5 Players, 6pm- 9pm)
SUNDAY 10/28- A Spooky Adventure's League! ( 2:30-6 pm)
MONDAY 10/29-  Narrative AOS Event- Assault on Shyish 
TUESDAY 10/30- Bloodborne: The Card Game (2-4 Players) 
WEDNESDAY 10/31- HALLOWEEN SPOOKTACULAR!!!
Special Zombicide Scenario
Halloween Raffle
Epic Costume contest!
Questions? Comments? Concerns? Feel free to ask your friendly neighborhood Game Kastle employee, or call the store for more information!